Access the Applications You Need, Whenever You Need Them
Thinkfree Office enables an organization or service provider to empower users to create, modify, collaborate on, and share Office-compatible documents with teammates, customers, and the world at large. All the features expected of a professional-grade word processing, spreadsheet, or presentation graphics application are present in Thinkfree Office. The only thing missing is the need for anything other than a browser to access them.
Discover the Thinkfree Advantage
Empowering You, Every Step of the Way
Explore a multitude of advantages and benefits that come with Thinkfree. Experience a world of possibilities, innovation, and growth.
Flexible deployment and integration​
Thinkfree is designed to effortlessly deploy in various environments and seamlessly integrate across a wide variety of service platforms.​
Stay compliant, stay secure​
Thinkfree prioritizes data safety and compliance, while also enabling on-premises deployment for greater control over data and operations.​
Our web application offers a cost-effective alternative solution without compromising quality.​
Our editor allows your users to edit industry standard MS Office documents directly without the need for conversion or concern about losing formatting.​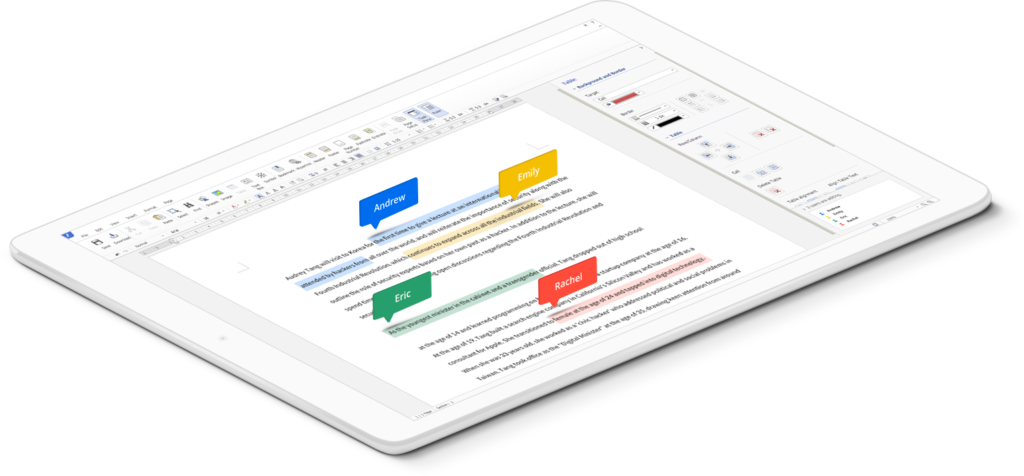 Real-time collaborative editing in your browser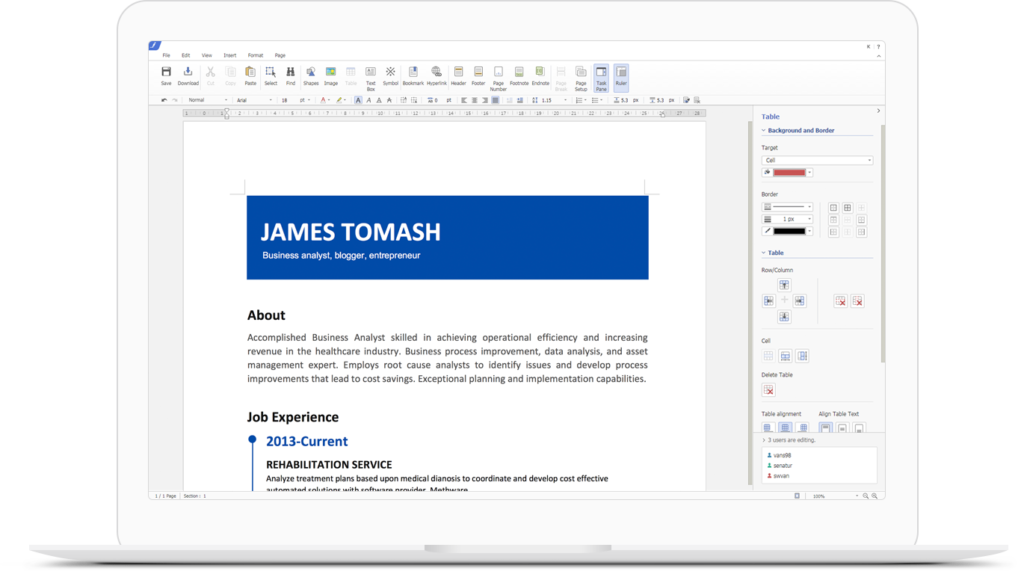 It's the Word you know - supporting styles, tables and more - in a browser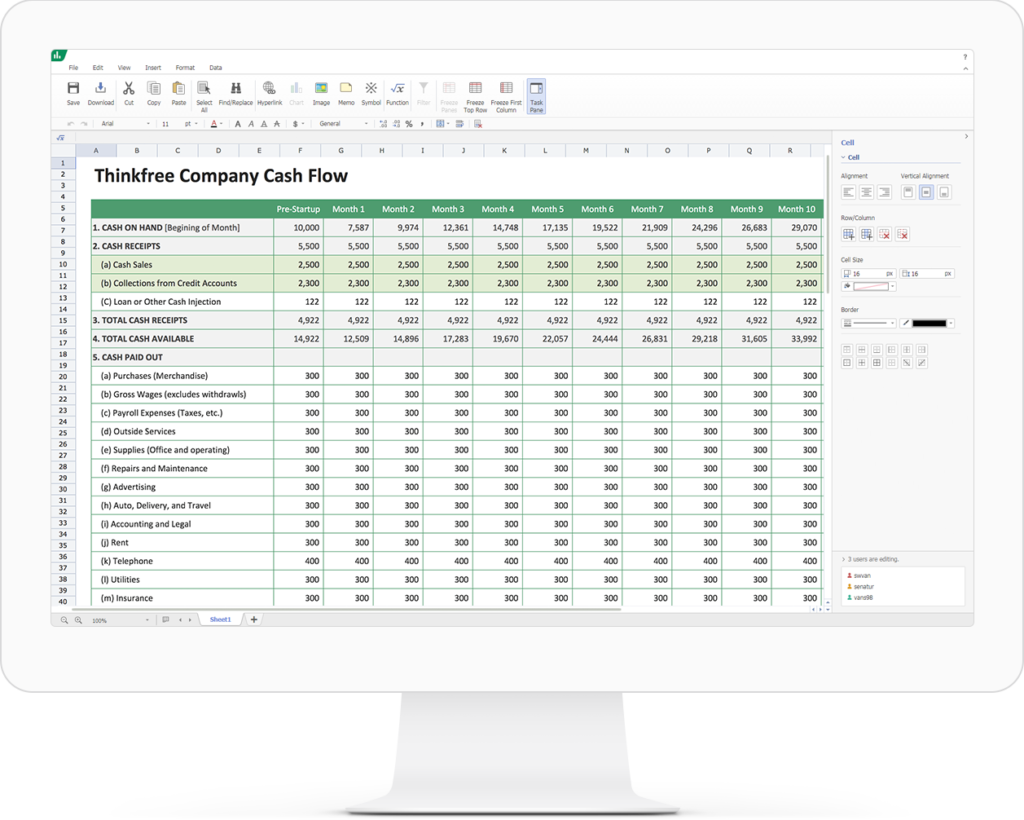 A web-enabled, Excel-compatible, number-crunching beast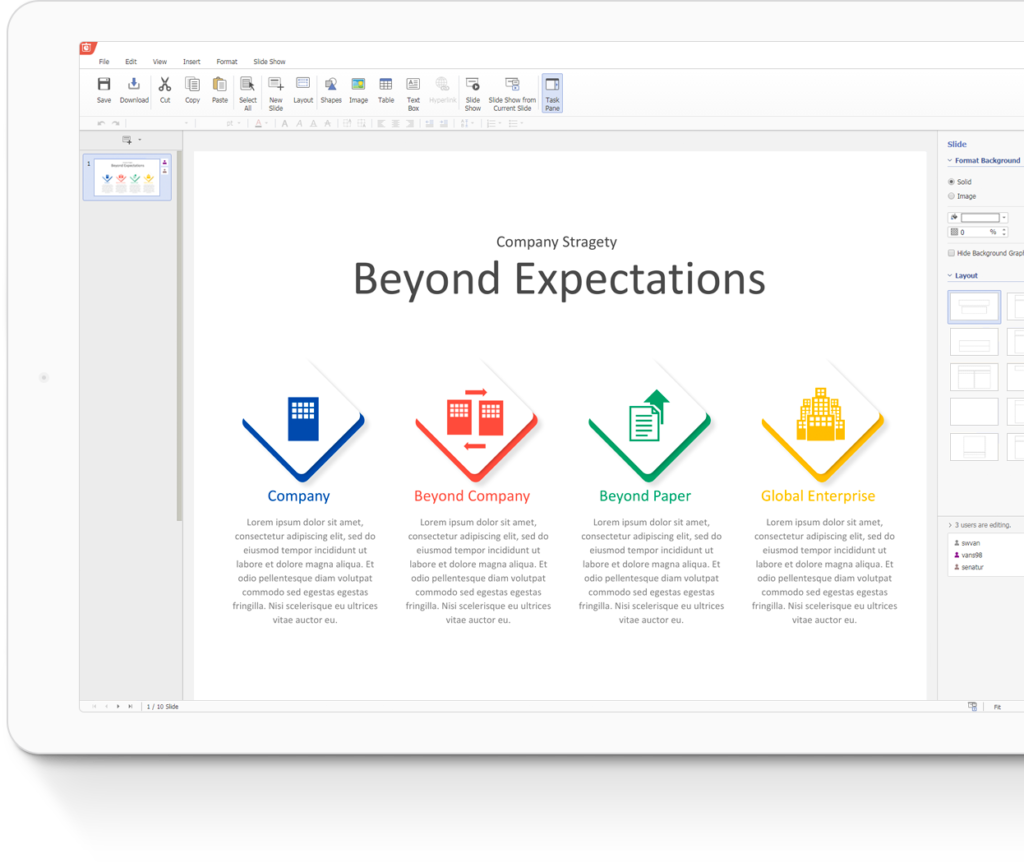 Create and manage your presentations in a place where it's easy to share them
Showcasing Our Esteemed Collaborators and Partnerships That Have Shaped Our Journey Towards Success and Innovation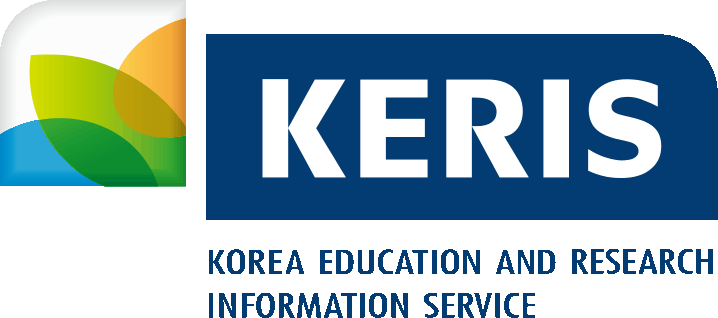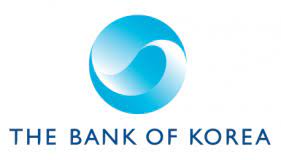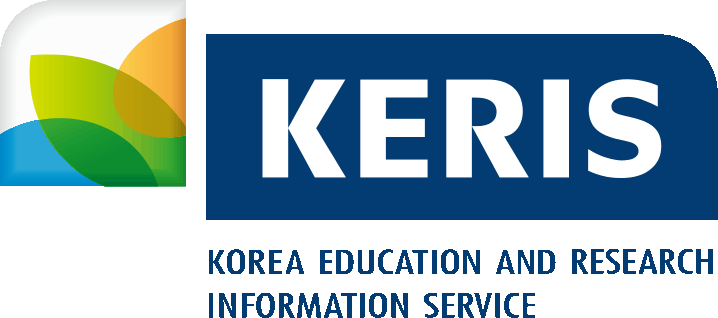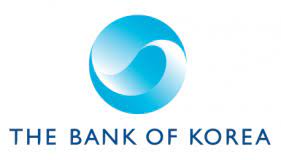 What They Are Talking About
Thinkfree
Thinkfree Office is one of our key contributes that help accelerate our users to shift from desktop to the cloud. 3DExperience Platform aims to be an interconnected, online ecosystem for design teams to work in the cloud. With Thinkfree Office, not only do they design but they are able to collaborate on more wider, deeper, detailed level by creating business documents within our platform --- Senior Manager, 3DEXPERIENCE Platform
Reducing usage of paper and minimizing the gap between online and offline education was the key initiative in building an online academic assistance platform for all teachers, students, parents and public officers. Thinkfree Office allows all of those participants to communicate, collaborate, and exchange feedback based on online documents. It is the most basic, essential, easy, but powerful tool for our educational field --- KERIS(Korea Education and Research Information Service), Education Administration Division
Seoul, with a population of 10 million, needs public officers to work seamlessly and time-efficiently no matter the circumstances. Thinkfree Office eliminates the tedious, intermediary steps for gathering and aggregation on datas and reports. One single document to create, co-draft and finalize in one queue --- Gyeonggido Official
Thinkfree Office is the last piece of the puzzle that completes our enterprise workspace platform, Dooray. It has messenger, project management, storage, scheduling features and Thinkfree Office helps users share, create and co-edit documents. This just enhances the overall collaborative work experience of our Dooray platform --- Hyungmin Park, NHN Dooray Director
Naver MYBOX is a cloud storage service for B2C and B2B users. With Thinkfree Office, our users have the freedom to write resumes, applications and homework etc. wherever they are. Together with Naver and Thinkfree, we are aiding over 5 million users to freely create, collaborate on documents --- Yunyoung Kim, Naver Cloud Lead
Rediff Mail and RCloud Storage service aims to be an affordable, reasonable option for our B2B users. With the adoption of Thinkfree Office, our end users can immediately open and edit the documents without having to download them to their local pc and this immensely enhances the business speed and convenience --- Rediff GM
It is essential for our cloud service to be able to provide our end users an office suite. Thinkfree Office is compatible to many standard document formats, without having to learn new features and simply, intuitively just focus, create, edit on the documents within our service --- Telecom Argentina GM
Amazon WorkDocs is a storage and sharing service for Enterprises. Thinkfree Office helps out our users to work collaboratively within our service, with a comprehensive, holistic UI, UX design that matches Amazon's look! --- AWS GM